Is there anything he can't do?  He has won two league titles as captain, led the club to its finest day by claiming National Village Cup glory at Lord's and he's getting married this year!
But club skipper Mark Lavelle has usurped the whole lot by joining the Gallery of the Immortals after winning the 2022 Peter Clark Memorial President's Golf Day at the Royal Southampton Golf Club by four points ahead of Dave Morgan in second and James Hibberd in third.
On a glorious day for the first club Golf Day in three years, it was Lavelle's 44 point Stableford haul that saw him lift the coverted Claret Jug and take the Green Jacket, receiving his prize from club President Steve Brandes and James Rose in the sunshine at Loperwood Park.
Mike West won the Longest Drive and Mike Austin took the 'nearest the pin' honours.
The course, much more commonly known as the Municipal, was in excellent condition and a good time was had by all.

The WINNER – Mark Lavelle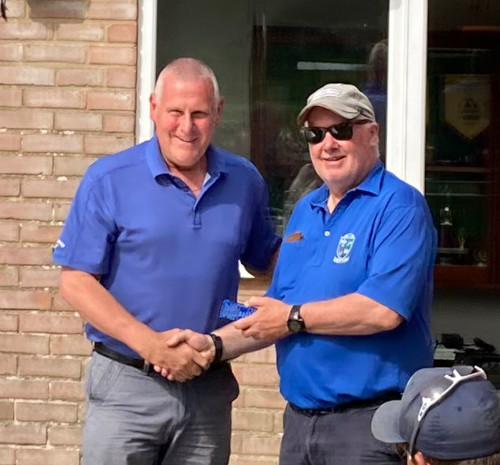 Second place – Dave Morgan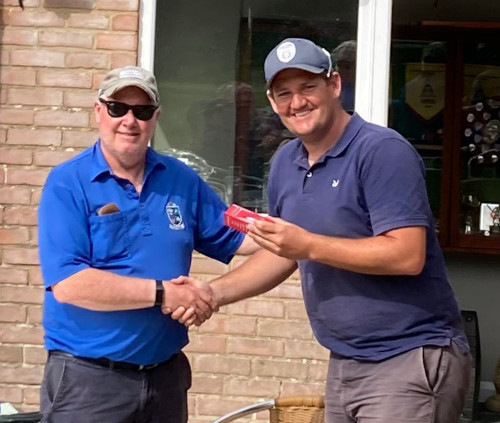 Third place – James Hibberd